About us :
It's all about family! Growing up I had a golden retriever named ginger. She was the perfect dog. Always there for me to listen, play and perfect me as I grew.
My husband, Dan, and myself are wine sommeliers in our daily work life. Which means we both really like to drink wine and made a career of it.

Years ago Dan and myself were wine tasting on a vineyard in Napa Valley, California when through the vines happily trots out the most beautiful white dog we had ever seen. Later we discovered it was a European English cream golden retriever. The moment we arrived home to Florida I set off to find myself one. We found our beautiful princess Ellie and the rest is history.
Our dogs are our children, our family, they live inside, in our beds, on our couches, and we love them unconditionally. That same love starts the moment your puppy is born and continues until it goes home with you.
Here's Dan sleeping with Ellie in support as she gets ready to have puppies.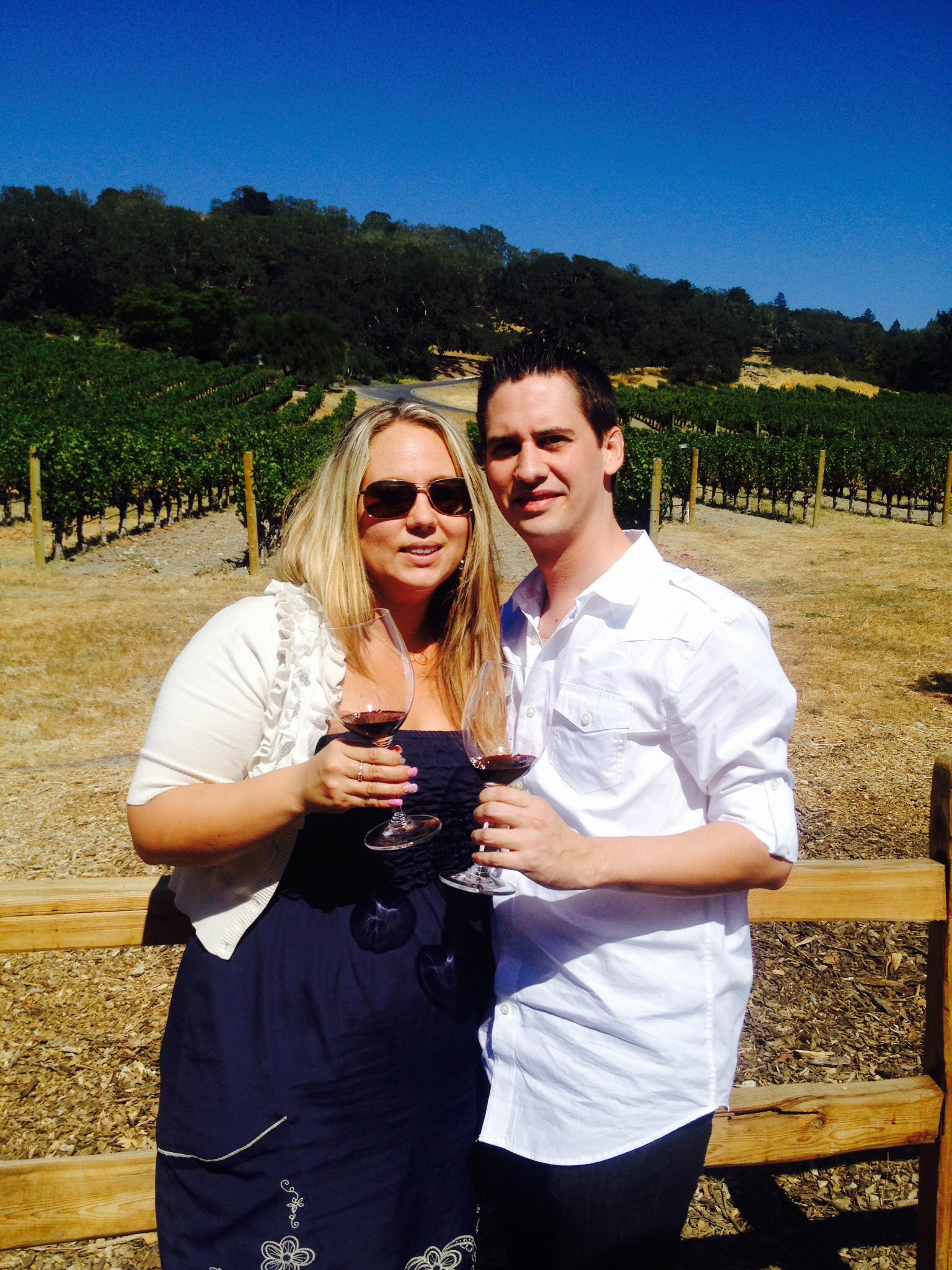 Why a Golden Retriever? 
 one of the most beautiful and versatile dog breeds. They make wonderful pets, and are great dogs for companionship, therapy and service dogs.
Why does this breed stand out? Simply put: their temperament. Many people purchase a Golden Retriever just for their temperament. They are kind, friendly, confident and love everyone and are great with children. They love to play fetch, frisbee, swim , hike, and generally be where their family is no matter what they are doing. The reason they make such excellent companion, therapy, and service dogs is because they are very tuned-in to their owners. They are valued for their high level of social skills. They are friendly and do learn quickly. There are also differences in temperament between American bred and European bred Golden Retrievers. American bred tend to have higher energy levels and do extremely well in the hunting field. English Goldens are slightly calmer and while they love to play, their hunting drive is much lower. (Mine like to chase geckos and that's about it) with their beautiful white coat and perfect personalities they might be the perfect new family member for you.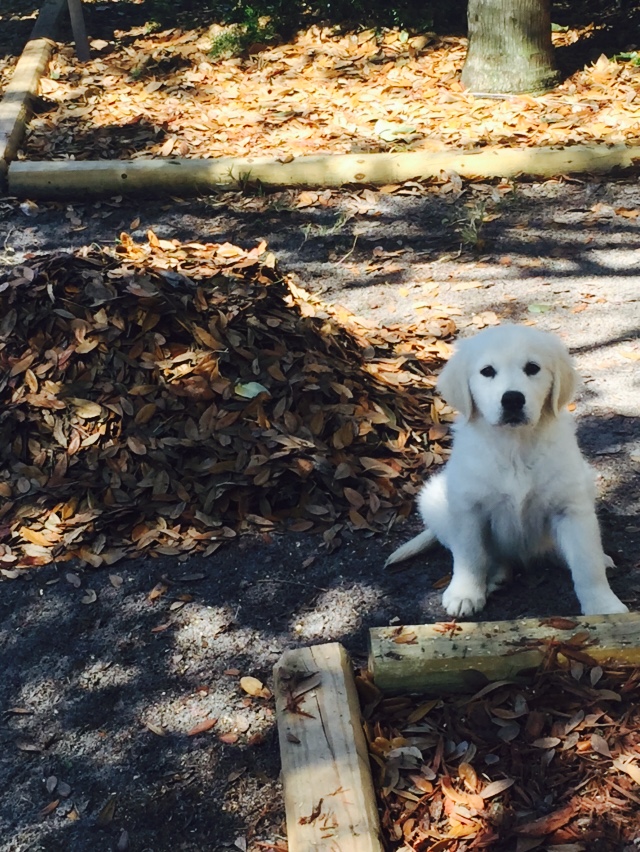 Here at Golden Cellars we put our dogs' needs above our own. Dan and myself drive an extra hour each day so our dogs can live on fives acres. We want the best for them at any cost. Our small golden farm sits in the heart of Dover Florida, which is only twenty five minutes from Tampa and one hour from Orlando and Disneyland! Centrally and conveniently located for those of you who are traveling from Fort Lauderdale, Sarasota and Naples, Miami and Jacksonville.